Revitalizing Shower Cream
Moisturizing, soothing and extremely delicate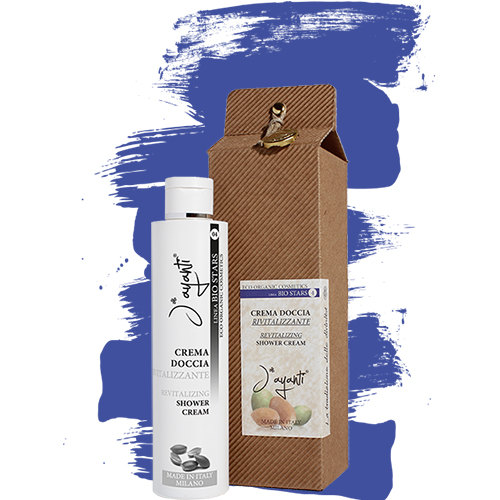 Suitable for all skin types.
A body shower cream, with a high content of organic argan oil, combined with other natural
nourishing ingredients and panthenol, providing a pore-tightening, anti-oxidising, anti-aging,
moisturising, restructuring, elasticising and invigorating action protective and pH-rebalancing
action.
Natural active ingredients content are:
Organic virgin argan oil - nourishing, antioxidant, improves skin elasticity, emollient,

toning, cell regenerating, rebalances skin ph, fluidifies sebum, strengthens the skin's immune

defenses, with sun protection factor (carotenoids).

Peppermint extract - refreshing, anti-inflammatory, decongestant.




D-panthenol - moisturing, emollient, soothing.




Ginseng extract - protective, refreshing, redensifying, anti-inflammatory.



Instruction for use:
Daily for bathing or showering.
(This product, being natural, does not produce foam so it is advisable to use a sponge to
prevent wastage) on the belly, hips and breast during pregnancy.
Packaging:
For sale
Leave a comment