Revitalizing Exfoliant
Suitable for alipic-dehydrated skin. Sensitive and affected by couperose skin. Healthy skin.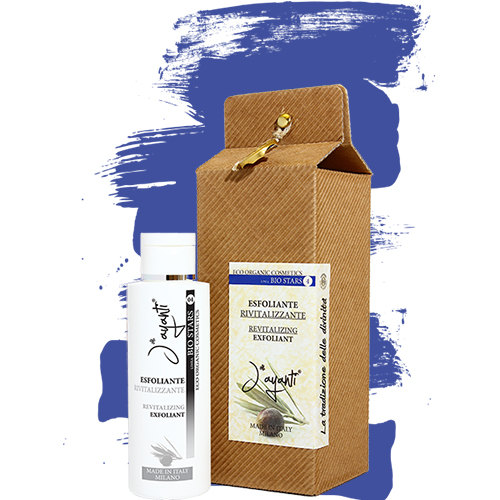 The organic peeling with our Italian extra virgin olive oil and pink clay, moisturizes and 
purifies the skin. 
Thanks to the peeling action of the micro grains of diatom soil, it unblocks 
the pore in depth, helping the elimination of dead cells and skin impurities, giving a smooth, 
moisturized and luminous look. 
The pink clay (suitable for delicate and sensitive skin) cleanses, 
tones and mineralizes the skin. 
It is also effective against the retention of excess fluid, it is also 
an ideal natural way to remove the impurities and dead cells.
Natural active ingredients content are:
Organic extra virgin olive oil - nourishing, filmogenic, antioxidant, improves skin 

elasticity, toning, restore sebum, boosts the healing process.

Natural pink clay - detoxifying, purifying, toning, remineralizing.




Sepiolite - mechanic exfoliation.



Instruction for use: 
Once or twice a week on cleansed skin for professional home care 
treatments (remove residues with cotton pads and toner).
Then proceed with the application of specific cream and mask according to skin type.
Packaging:
For sale
For professional use

250 ml - code 82052

500 ml - code 82055



Leave a comment