Firming Breast & Buttocks Body Serum
Suitable to tone and firm breast and buttocks.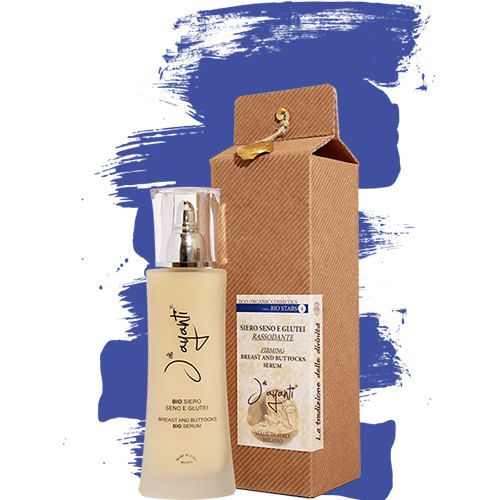 Serum for breasts and buttocks to firm and which tend to loss of elasticity and stretch marks, 
suitable for all tissues, easy to apply, high absorbability due to contained guar gum, which gives 
fresh and light texture. 
It also has moisturizing and refreshing action thanks to organic aloe 
vera gel, anti-aging, anti-oxidant, firming and smoothing action thanks organic baobab oil and 
extract of the fruit (red cord).
Natural active ingredients content are:
Organic aloe vera gel - moisturising, protective, a carrying agent of active ingredients, 

cell regenerating, astringent, acidifies the ph, has cicatrizing properties, soothing.

Baobab fruit extract - rich in flavonoids, multivitamin, multimineral, antioxidant.




Organic baobab oil - natural SPF, elasticizing, smoothing, emollient, antioxidant, nourishing.




D-panthenol - moisturing, emollient, soothing.



Instruction for use: 
Morning and evening on the buttocks / breast before massaging specific 
body cream with upward movements.
Before the massage or before the final cream on the buttocks / breast in professional 
treatments.
Massage until completely absorbed.
Packaging:
For sale
For professional use
Leave a comment