Extra Cleansing Cream
Suitable for all skin type, ideal for eliminating the most stubborn make-up (also waterproof)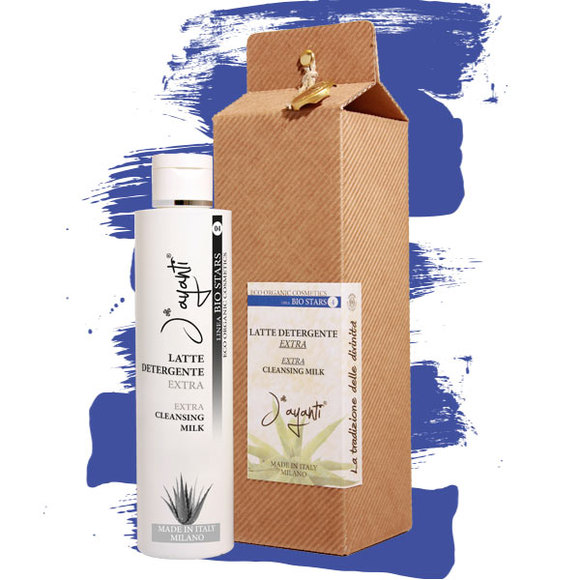 Thanks to the high content of organic vegetable oils such as grapeseed oil and sunflower oil with excellent diluent power, with aloe vera gel that thanks to the naturally contained saponins helps cleansing and betaine, a delicate surfactant that eliminates all make-up residues, this cleansing milk is an essential product for all women (the classic must to have!).
Rinsing after use is essential.
Natural active ingredients content are:
Organic aloe vera gel - moisturising, protective, a carrying agent of active ingredients,

cell regenerating, astringent, acidifies the ph, has cicatrizing properties, soothing.

Organic grapeseed oil - antioxidant, soothing, firming.
Organic sunflower oil - rich in vitamins E, A, C, and D, antioxidant, rich in polyunsaturated fatty acids excellent against impure skin.
Instruction for use:
for evening face cleansing, massage it with your hands or, if the face is made up, use cotton pads to remove the make up.
First step for professional and home treatment.
Rinse after use and remove the cream residue with specific tonic for your skin.
Packaging:
For sale
Leave a comment