Cellulite Cream
Suitable for skins with fragile capillaries, irritated skin and skin with sporadic episodes of light dermatitis, skin with stretch marks and dull tissue, tissue with imperfections such as fluid retention and cellulite.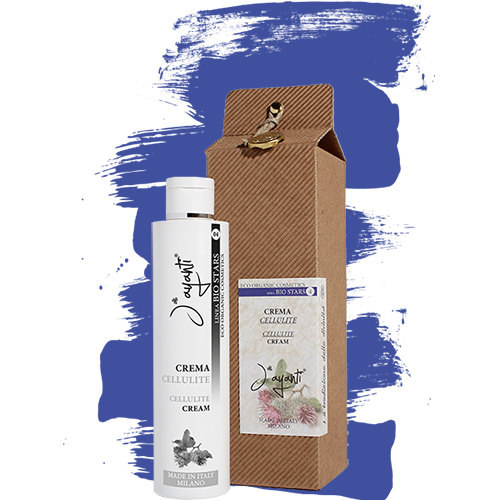 A cream with a high content of organic aloe vera gel, enriched with organic extra-virgin 
olive oil and wild-harvested horse chestnut, peppermint and burdock extracts, combining 
the soothing properties of aloe vera hydrating, protective, healing and regenerating with the 
toning, protective, capillary-reinforcing, draining, refreshing and purifying properties of olive 
oil, horse chestnut, peppermint and burdock. 
It is effective in treating stretch marks (thanks 
to its de-reddening and healing properties), water retention, orange-peel skin and cellulite.
Natural active ingredients content are:
Organic aloe vera gel - moisturising, protective, a carrying agent of active ingredients, 

cell regenerating, astringent, acidifies the ph, has cicatrizing properties, soothing.

Organic extra virgin olive oil - nourishing, filmogenic, antioxidant, improves skin elasticity, 

toning.

Burdock extract - anti-inflammatorym boosts osmosis, purifying.




Peppermint extract - refreshing, anti-inflammatory, decongestant.




Horse chestnut extract - anti-inflammatory, strengthens capillary vessel walls, firming, boosts 

osmosis, improves skin elasticity.
Instruction for use: 
After exfoliation for professional treatment.
For home treatment, apply daily. Several times a day on areas with dermatitis.
Massage until completely absorbed.
Packaging:
For sale
For professional use

  500 ml - code 84025

1000 ml - code 84021



Leave a comment