Dead Sea Mud
Extremely purifying. Ideal for impure skin and in case of oedema.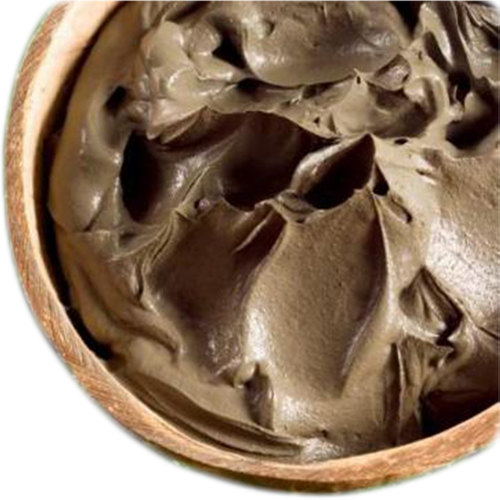 Suitable for all skin types, ideal for impure skin and in case of oedema.
Dead sea mud removes all impurities, allows a deep cleansing of the skin that will be after the treatment healthy and relaxed.
Dead sea mud can be used to solve different skin problems, thoroughly cleanses the skin of impurities.
It is ideal to stimulate the skin's microcirculation,
improve fluid drainage, and detoxify tissues.
It is perfect in case of oedema, localised and
diffused fat and cellulite.
It lets the skin firm, smooth and hydrated.
Natural active ingredients content are:
Organic dead sea mud - remineralizing, detoxifying, draining, purifying, boosts

osmosis, contains beta-carotene, antioxidant, protective, fat-reducing, stimulates

microcirculation.
Instruction for use:
For professional treatment.
For home self-tratment: dead sea salts shall be dissolved in the bath every time at first.
After the initial treatment use a couple of times a week.
Packaging:
For sale
For professional use

1 Kg - code A900

15 Kg - code A902



Leave a comment