Protective Lip Butter
Suitable for dry and sensitive lip.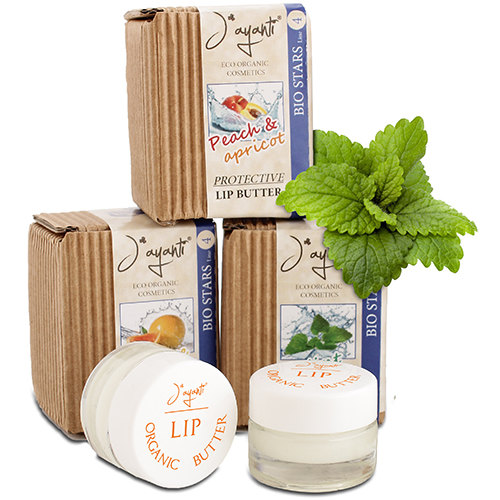 100% Organic lip butter, rich in precious organic ingredients as shea butter, avocado oil and 
jojoba oil, with protective, nourishing and hydrating properties.
Available in three fragrances, to satisfy the different requests: orange, peach & apricot and mint.
Natural active ingredients content are:
Organic shea butter - antioxidant, emollient, with sun protection factor, improves skin 

elasticity, firming.

Organic extra virgin olive oil - nourishing, filmogenic, antioxidant, improves skin elasticity, toning.




Organic avocado oil - nourishing, moisturizing, emollient.




Organic jojoba oil - moisturing, emollient, soothing.




Organic babassù oil - antioxidant, desactivators of free radicals.




Organic beeswax - filmogenic, antioxidant.



Instruction for use:
Apply several time a day, and whenever you have dry and chapped lips.
Great to be applied in a preventive manner, in the case of long stays in the cold and wind.
Packaging:
Peach & Apricot 5 ml - code 46004




                   Mint 5 ml - code 46005




              Orange 5 ml - code 46006



Leave a comment