Hydrating Body Oil
Suitable for all skin types. It is fantastic as after shower/bath hydrating and nourishing cosmetic.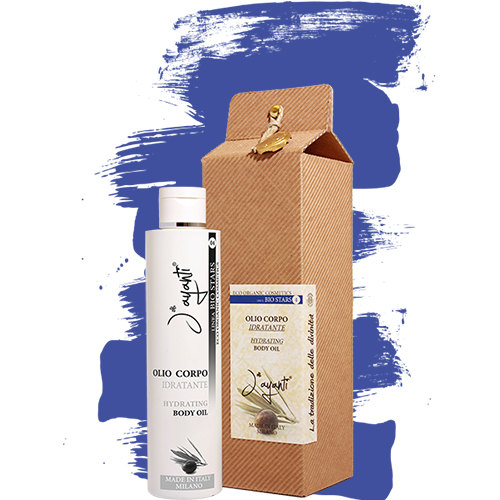 A massage oil with a very high content of Italian organic extra-virgin olive oil and orange 
essential oil, formulated especially for aromatherapy massage treatments that also provide 
an anti-oxidising and anti-aging action. 
It combines the film-forming, sebum-restoring 
and protective properties of olive oil with the emollient effect of tocopherols and the 
microcirculation-stimulating and invigorating action of orange essential oil, which also has a 
pleasant and stimulating natural fragrance. 
It does not leave greasy residues and gives the skin 
a healthy, luminous and smooth appearance.
Natural active ingredients content are:
Organic extra virgin olive oil - nourishing, filmogenic, antioxidant, improves skin 

elasticity, toning.

Organic orange essential oil - stimulates microcirculation, toning, moisturizing, firming.



Instruction for use: 
For professional full body and face massage.
Daily after bath or shower, preferably preceded by a body cream.
To strengthen the nails combine several drops of oil with the same amount of lemon juice 
(fresh) and keep the fingers immersed for about 10 minutes.
As wrap for damaged hair and prevent split ends: apply a few drops of oil on hair and scalp, 
massage gently, cover with a damp towel preferably hot, leave for at least 1 hour and rinse with N
ourishing Shampoo.
Packaging:
For sale
Leave a comment