Face Argan Elixir
Suitable for healthy and mature, neglected and dull skin. Skin that needs sebum regulation or on all skin types as protective barrier.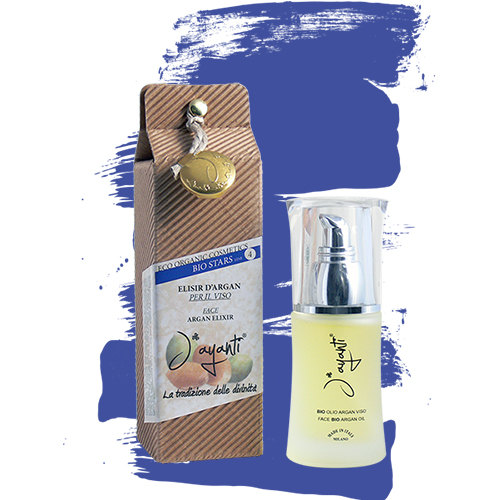 100% pure argan oil.
Our extremely precious organic argan oil is extracted from the
miraculous fruits of centuries-old tree: argania spinosa, rich in omega 3, omega 6, vitamin
E and A, and it has been used for centuries as beauty elixir.
It nourishes, protects and has an
important anti-aging effect.
Natural active ingredients content are:
Organic virgin argan oil - nourishing, antioxidant, improves skin elasticity, emollient,

toning, cell regenerating, rebalances skin ph, fluidifies sebum, strengthens the skin's immune

defenses, with sun protection factor (carotenoids).
Instruction for use:
Morning and evening after applying face cream.
Several times during the day if the face is not made up, as protective and invigorating.
After applying eco organic aloe vera virgin gel on skin that need sebum regulation.
Pure organic argan oil is absorbed quickly without leaving any trace of grease, so the trick
allows after application, so is it possible make up the face after applying it.
Packaging:
For sale

30 ml - code 41030

50 ml - code 41031



For professional use
2 comments
Leave a comment