Gentle Exfoliation Mechanical Scrub
Suitable for all skin types, also ideal for feet.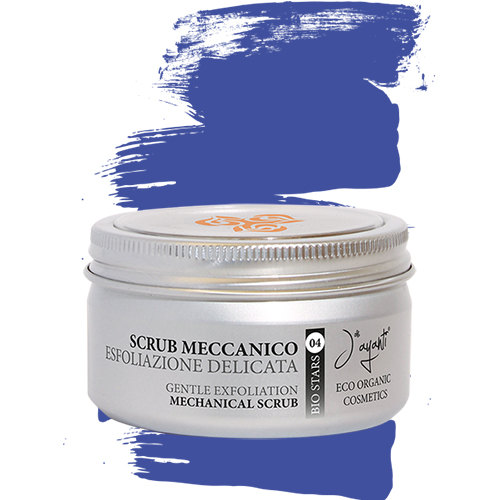 100% vegetable origin fine grain scrub powder, to be mixed with our cleansing creams or scrub 
cream. 
Suitable for face and body. 
The micro-granules of apricot kernel the skin leave smooth 
and radiant.
Natural active ingredients content are:
Organic prunus armeniaca seed powder.



Instruction for use: 
Mixed in small quantities, depending of skin thickening, with cleansing 
cream for the evening cleansing, apply with your hands, rub, rinse and follow with a massage 
or toner vaporization.
Face: once a week for healthy, dull, seborrheic and mixed skin, twice a week for aging and 

asphyxiated skin. 

Apply by massaging gently on cleansed and toned skin, let the skin absorbed 

the oil, remove the residue with the technique of gommage, concluding with toner and apply 

the cream and face mask to restore the hydration.
Body

: once a week or more frequently if the skin is particularly malnourished and dull; 

once a month for healthy skin.
For professional treatment:

 apply during massage on wet toned skin and rinse off in the 

shower.



Packaging:
For professional use
Leave a comment