Aftershave gel
To soothe and moisturize irritated skin from shaving.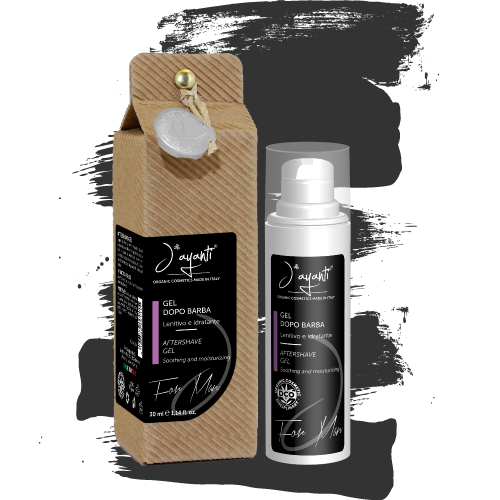 Anti-age, nourishing, anti-wrinkle. 
Organic Aloe Vera Gel with mint essential oils and jojoba oil. It soothes the skin and replenishes it after a
shave. It reduces the redness and prevents any outbreak on the skin. It even tones the skin. Can be used before the shave to prevent the redness and bleeding. 
Natural active ingredients content are:
Organic aloe vera gel - moisturising, protective, a carrying agent of active ingredients, cell regenerating, astringent, acidifies the ph, has cicatrizing properties, soothing.

Jojoba oil - moisturing, emollient, soothing.

Mix of essential oils - revitalizing, sanitizing and detoxifying

Instruction for use: 
Apply 2/3 pomps on shaved skin and massage until completely absorbed. 
Packaging:
For sale
·         30 ml - code 95090
Leave a comment