Firming Body Cream
Soothing, moisturizing and revitalizing the microcirculation.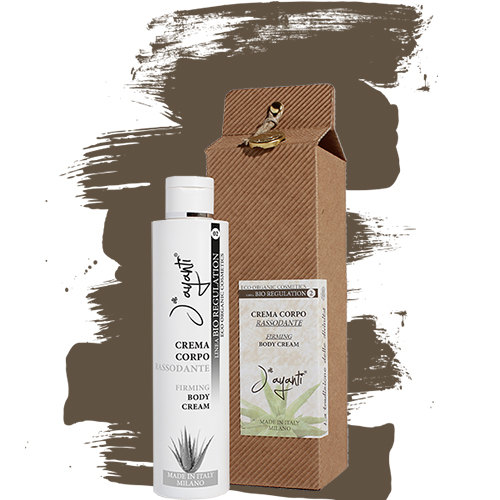 Suitable for normal skin, skins with fragile capillaries, irritated skin and skin with sporadic episodes of light dermatitis, skin with stretch marks and dull tissue.
A body cream with a high content of organic aloe vera gel, whose effects are increased by the
presence of organic extra-virgin olive oil and other natural active ingredients, including horse
chestnut extract and shea butter.
The aloe gel and olive oil provide a hydrating, reinvigorating,
protective, healing, regenerating, anti-oxidising and anti-inflammatory action, while the red
maple syrup works on capillaries.
The aloe vera gel also helps reduce stretch marks, thanks to
its de-reddening and healing properties, as well as tone tissues.
It does not leave greasy residues
on the skin.
Natural active ingredients content are:
Organic aloe vera gel - moisturising, protective, a carrying agent of active ingredients,

cell regenerating, astringent, acidifies the ph, has cicatrizing properties, soothing.

Organic extra virgin olive oil - nourishing, filmogenic, antioxidant, improves skin elasticity,

toning.

Organic shea butter - antioxidant, emollient, with sun protection factor, improves skin

elasticity, firming.

Horse chestnut extract - anti-inflammatory, strengthens capillary vessel walls, firming, boosts

osmosis, improves skin elasticity.
Instruction for use:
After exfoliation for professional treatment.
Apply daily for home treatment. Suitable also fot children and babies.
Several times a day on areas with dermatitis.
Massage until completely absorbed.
Packaging:
For sale
For professional use

500 ml - code 84035

1000 ml - code 84031



Leave a comment