Soothing And Emollient Oil
100% organic baobab oil, ideal to moisturize, nourish and protect your baby's skin.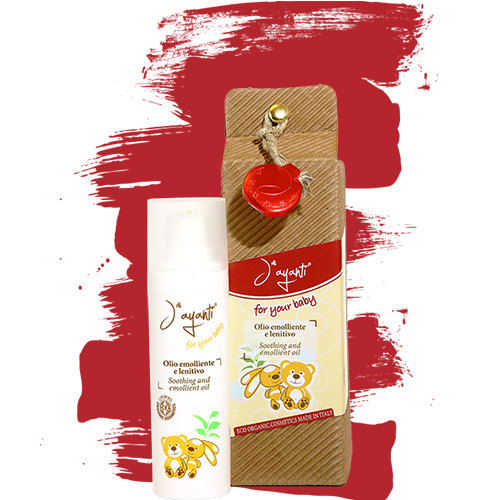 Suitable for all types of hair, all skin types, even the most sensitive skin.
Thanks to its excellent properties it's anti-inflammatory, cicatrizing, soothing and gives
immediate relief and benefit on irritated areas.
It's ideal for relaxing massages and it can be
used on face, head and body.
Natural active ingredients content are:
Organic baobab oil - natural SPF, elasticizing, smoothing, emollient, antioxidant,

nourishing.
Instruction for use:
Apply on body, face and head for baby massages.
Use it Daily after bath or shower, preferably preceded by body cream.
Apply after every diaper change to prevent irritation.
Apply since the birth.
Packaging:
For sale
Leave a comment