Hydrating Body Cream
Rich in organic ingredients, moisturizes in depth, gives protection and reduces the skin dehydratation.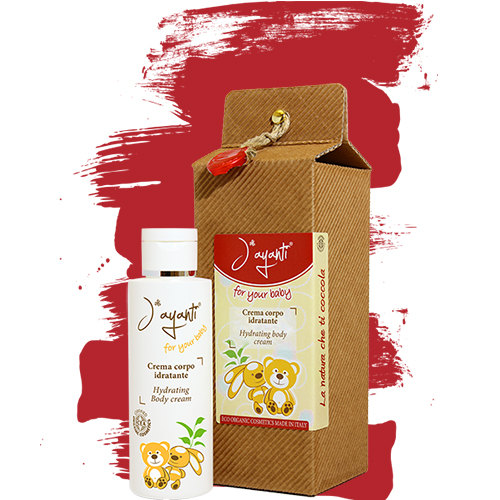 Suitable for all skin types, even the most sensitive skin.
Cream for all body with hydrating properties thanks to the organic maple syrup and to the 
lipid film created by organic extra virgin olive oil and shea butter. 
It brings nourishment and 
protection and reduces skin dehydratation.
Natural active ingredients content are:
Organic extra virgin olive oil - nourishing, filmogenic, antioxidant, improves skin 

elasticity, toning.

Organic maple syrup - nourishing, cell regenerating, moisturising.




Organic shea butter - antioxidant, emollient, with sun protection factor, improves skin 

elasticity, firming.

Horse chestnut extract - anti-inflammatory, strengthens capillary vessel walls, firming, boosts 

osmosis, improves skin elasticity.
Instruction for use: 
Apply every time after the bath and every time the skin needs it; if the skin 
is still dry, apply another time (sometimes the skin of babies needs 2/3 applications).
Apply before a long exposition to cold and wind.
Several times a day on areas with dermatitis.
It may be applied on child's buttocks after diaper change.
Massage gently until completely absorbed. Apply since the birth.
Packaging:
For sale
Leave a comment