Cleansing Body Milk
Cleansing milk gentle and nourishing, cleanses without aggression.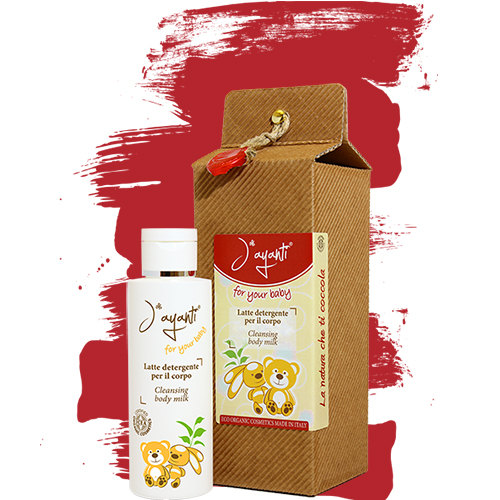 Suitable for all skin types, even the most sensitive skin.
This milk, specifically studied for baby's delicate skin, is rich in organic extra virgin olive oil, so 
gently cleanses without aggression, leaving 
skin hydrated and nourished. 
It can be used with cotton pads to clean face and body during the 
day, on very sensitive skin or when it's impossible use water with bath and shampoo delicate 
cream, because this milk doesn't need rinse.
Natural active ingredients content are:
Organic extra virgin olive oil - nourishing, filmogenic, antioxidant, improves skin 

elasticity, toning.

Organic maple syrup - nourishing, cell regenerating, moisturising.




Organic shea butter - antioxidant, emollient, with sun protection factor, improves skin 

elasticity, firming.
Instruction for use:
Apply on face and body with cotton pads when it's necessary.
No need to rinse.
Use it since the birth.
Packaging:
For sale
Leave a comment