CONSTIPATION HEALING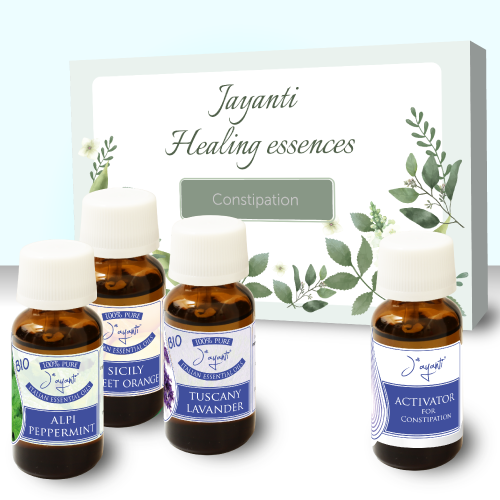 Content
:
10ML TUSCANY LAVANDER PURE E.O.
10ML SICILY SWEET ORANGE PURE E.O.
10ML ALPI PEPPERMINT PURE E.O.
10ML ACTIVATOR
Features:
Synergy of essential oils ideal for stimulating peristalsis, relaxing smooth abdominal muscles and counteracting the putrefactive action responsible for flatulence and meteorism
How to use:
1) dilute 5 drops of each essential oil contained in the kit + 5 drops of activactor in 50 ml of Jayanti 2in1 Body cream or Jayanti warmed carrier oil and perform a gentle massage on the lower part and the lumbar region of the abdomen with vigorous circular movements clockwise.

Packaging:
Leave a comment