Lighting Face Lotion
Light lotion for frequent use, elasticizing and emollient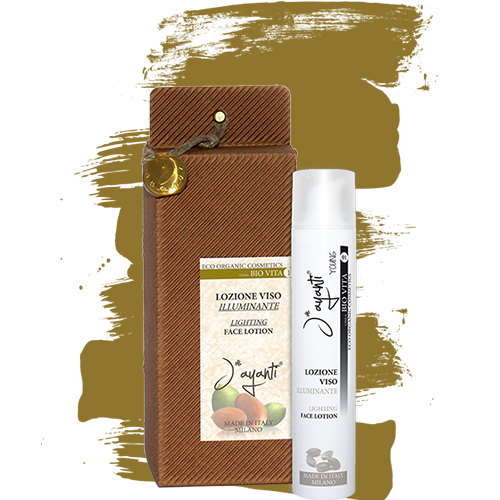 Suitable for healthy and mature, neglected and dull skin.
Lotion with high concentration of organic argan oil that thanks to carotenoids has a low sun
protection factor and gives the skin amber and healthy color; has a strong elasticizing action;
red maple syrup and tocopherols have moisturizing, nourishing and antioxidant power.
Guar
gum makes this lotion light and quickly absorbable.
Natural active ingredients content are:
Organic virgin argan oil - nourishing, antioxidant, improves skin elasticity, emollient,

toning, cell regenerating, rebalances skin ph, fluidifies sebum, strengthens the skin's immune

defenses, with sun protection factor (carotenoids).

Modified guar gum - emollient.




Organic maple syrup - nourishing, cell regenerating, moisturising.



Instruction for use:
After the application of Bio Vita Anti-Age Toner in the morning.
After the face cleansing in the evening (after any face cleansing during the day).
It's an excellent base for makeup.
Packaging:
For sale
Leave a comment