Anti-Age Cleansing Cream
Deep cleansing, nourishing and smoothing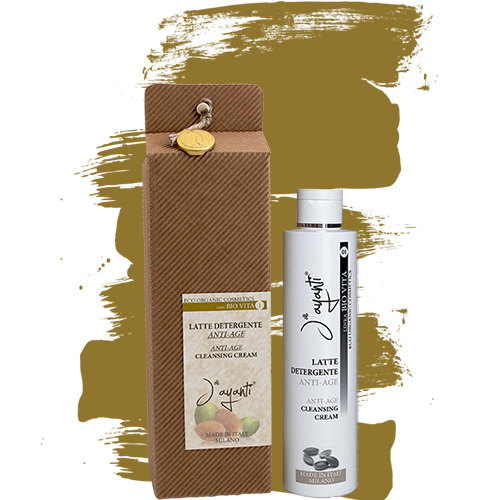 Suitable for healthy and mature, neglected and dull skin.
A cleansing milk with a high content of organic argan oil and organic nourishing active
ingredients, for effective cleansing and makeup removal.
It also provides an anti-oxidising,
anti-aging, moisturising, restructuring, elasticising and invigorating.
Natural active ingredients content are:
Organic virgin argan oil - nourishing, antioxidant, improves skin elasticity, emollient,

toning, cell regenerating, rebalances skin ph, fluidifies sebum, strengthens the skin's immune

defenses, with sun protection factor (carotenoids).

Organic maple syrup - nourishing, cell regenerating, moisturising.




Organic shea butter - antioxidant, emollient, with sun protection factor, improves skin

elasticity, firming.
Instruction for use:
For evening face cleansing, massage it with your hands or, if the face is
made up, use cotton pads to remove the make up.
First step for professional and home treatment.
Remove the cream residue with Bio Vita Anti-Age Toner.
Packaging:
For sale
For professional use

500 ml - code 81055




1000 ml - code 81051



Leave a comment