Power ACT Green food supplements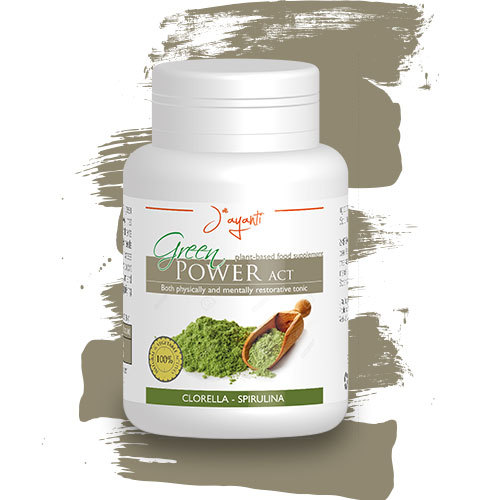 This both physically and mentally restorative supplement, made from natural ingredients of vegetable origin, is formulated in order to offer a product useful in case of periods of high stress or greater workloads. Contains chlorella, green algae rich in nutrients and chlorophyll that together with Spirulina provide nutrients useful to fill gaps or increased needs nutritional, typical of periods of extreme fatigue. It also has support and restorative action for the organism and it is an adjunct of the physiological purifying functions.
Herbal ingredients per daily dose (1 capsule):
Chlorella - 150mg.
Spirulina - 150mg .
Instruction for use: 
Recommended dosage: 1 capsule daily
Do not exceed the recommended dose. Keep out of the reach of children under three years of age. Dietary supplements are not intended as substitutes for a varied diet.
Packaging:
For sale
·         12gr (30 capsules) code 99001
Leave a comment