Draining ACT Green food supplement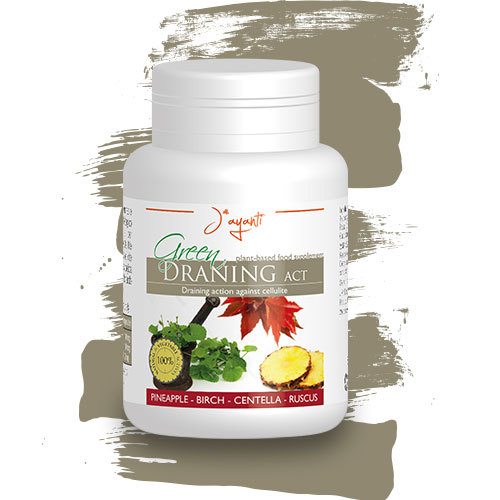 This supplement, made from natural ingredients of vegetable origin, is formulated in order to offer a product useful in case of accumulation of toxins that cause a bodily imbalance. It contains dandelion, fennel, ginger and artichoke useful for assisting the natural digestive processes and to favor a physiological purifying activity. It also contains inositol that contributes to the maintenance of normal liver function.
Herbal ingredients per daily dose (1 capsule):
Dandelion - 100mg.
Fennel - 100mg .
Ginger - 40mg.
Artichoke - 10mg .
Inositol - 50mg.
Instruction for use:
Recommended dosage: 1 capsule daily
Do not exceed the recommended dose. Keep out of the reach of children under three years of age. Dietary supplements are not intended as substitutes for a varied diet..
Packaging:
For sale
· 12gr (30 capsules) code 99004
Leave a comment