Anti-age Green food sopplements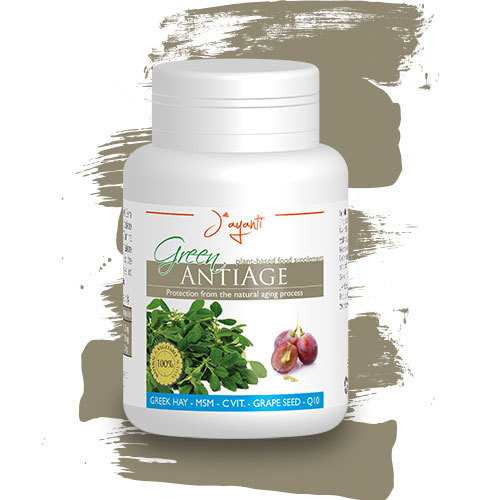 Our laboratories have formulated this food supplement, made from natural ingredients of vegetable origin, in order to offer a specific product to fight and slow down the natural aging process. Contains coenzyme Q lO and grape seed that contribute to the protection of cells from oxidative stress, Vitamin C contributes to normal collagen formation, fenugreek, MSM and zinc that provide useful nutrients for the skin and skin appendages (hair and nails).
Herbal ingredients per daily dose (1 capsule):
Fenugreek - 100mg.
Vitamin C - 80mg (100% NRV).
Zinc.- 7mg (70% NRV).
Coenzyme Q lO- 25mg.
MSM- 50mg.
Grape seed- 25mg.
Instruction for use:
Recommended dosage: 1 capsule daily
Do not exceed the recommended dose. Keep out of the reach of children under three years of age. Dietary supplements are not intended as substitutes for a varied diet.
Packaging:
For sale

12gr (30 capsules) code 99006

Leave a comment