Massage - DRAINING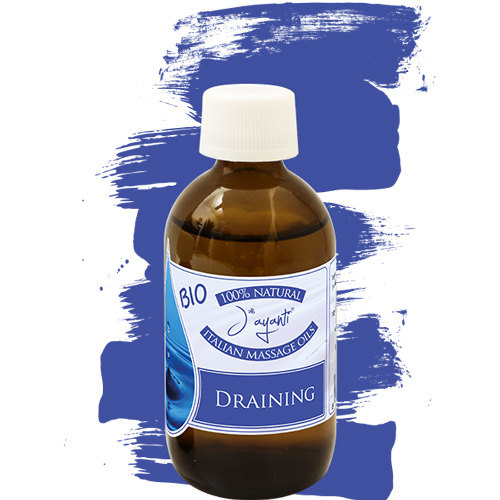 Ingredients: 
vitis vinifera seed oil, 
tocopherol, 
citrus paradisi peel (e. o.), 
lavandula angustifolia (e. o.),

citrus medica limonum (e. o.), 
citrus aurantium dulcis (e. o.).

Features of essential oils part: 
It stimulates lymphatic drainage 
It fights water retention 
It helps in the elimination of edema and toxins accumulation 
Moves lymphatic and diuretic flow 
Counteracts swelling and heavy legs.
Features of carrier oils part: 
It is draining, revitalizing with anti-aging properties
It is highly absorbable.
How to use: 
Use this massage oil (ready to use) to perform a vigorous massage, especially in areas that need to be stimulated of the microcirculation of the skin, to improve the drainage of the liquid and detoxify the tissues with movements from the bottom upwards . 
To use at least 2 times a week
Packaging:
Leave a comment