Blend-Mental Concentration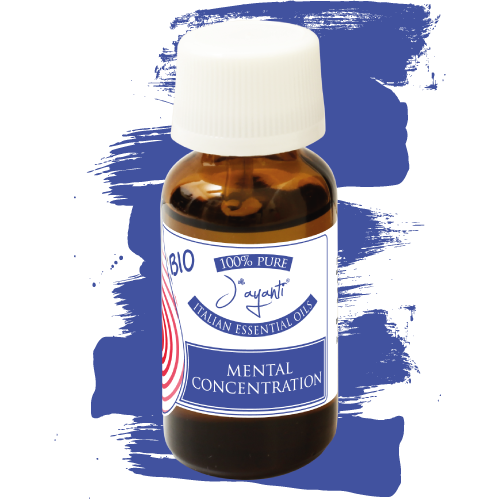 Ingredients (essential oils)
:
citrus limon peel oil
rosmarinus officinalis leaf oil
lavandula angustifolia oil
citrus aurantium
bergamia oil
mentha piperita oil
Features:
Thanks to the olfactory stimulation, these essential oils help to maintain concentration, stimulating our memory and our psychic faculties, giving us the right charge.

How to use:
Spread this blend of essential oils in the environment in which you study or work through ultrasonic diffusers or burners. It is useful to inhale a tissue with 2 drops of this mix before a school exam.
Packaging:
Leave a comment