Massage - BREAST TONING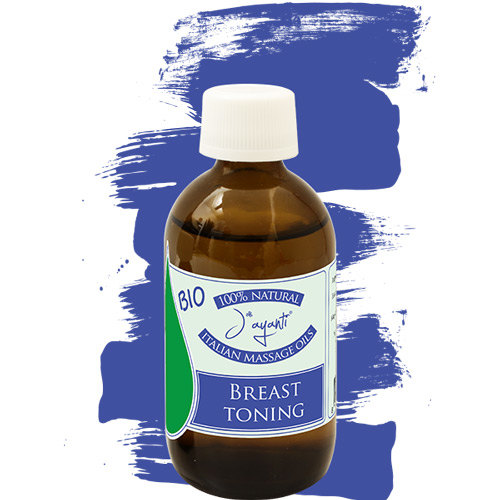 Ingredients: 
adansonia digitata seed oil, 
argania spinosa kernel oil, 
rosa moschata seed oil, 
oryza sativa bran oil,

tocopherol, 
pelargonium odoratissimum (e. o.), 
salvia sclarea (e. o.), 
salvia officinalis (e. o.), 
foeniculum vulgare (e. o.).

Features of essential oils part: 
It increases the peripheral circulation 
It is an excellent moisturizing, toning and firming of the breast skin 
Combats the formation of stretch marks 
It reactivates the slowed blood circulation 
It is an stimulating and rejuvenating of breast skin 
It is fights sagging skin.
Features of carrier oils part: 
Massage oil for firming the breasts that tends to lose elasticity and stretch marks 
It is easy to apply 
It is highly absorbable.
How to use: 
Use this massage oil (ready to use) to perform a vigorous massage, with movements from the bottom upwards around the breast (avoiding to crush the nipple), starting from the side ribs up to the neck (watch image above). 
To use at least 2 times a week.
Packaging:
Leave a comment