Blend - Fortifying of the Musculoskeletal System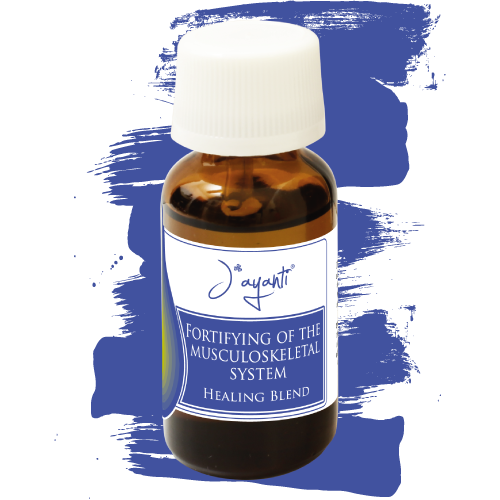 Ingredients (essential oils)
:
rosmarinus ocinalis leaf oil
thymus vulgaris oil
citrus aurantium dulcis peel oil
eucalyptus globulus leaf oil
arctium lappa root extract
mentha piperita extract
alcohol
triethyl citrate.

Features:
in the case of neuromuscular pain and cramps or rheumatism, arthritis, rheumatoid arthritis or sciatica, the synergistic use of these essential oils helps to strengthen the musculoskeletal system and reduce the symptoms.
How to use:
1) dilute 5 drops of this blend in 50 ml of Jayanti grapeseed oil or Jayanti 2in1 Body cream and make a relaxing massage with long and deep movements on the affected part or on the whole body.
2) pour 3/5 drops of this mix and 300/500 ml of water in a ultrasonic diffuser for essential oils, relax and inhale the essential oils dispersed in the environment, the relaxing effect helps to reduce the perception of pain.
Packaging:
Leave a comment